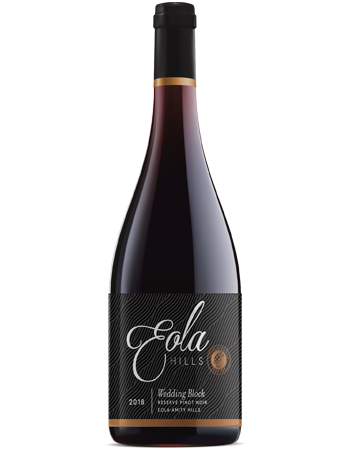 2018 Wedding Block Pinot Noir
This Pinot Noir is one rooted in jubilant memories from this heritage block of our Willamette Valley vineyard. If discovering a great wine feels a bit like falling in love, this Pinot Noir delivers. Exuberant red currants and lush layers of dark bramble fruits surrounds a structured palate rich with cola, baking spices and a resonant finish. The perfect pairing for any special day.
Product Reviews
Destiny Moore
(Jan 26, 2021 at 2:23 PM)
If you are ready to challenge your taste buds try this wine! Each sip you will catch yourself recognizing a new flavor from this complex and fantastic Pinot. I challenge you to not read the tasting notes, and try and guess what you taste! It is fun to try with this bottle.