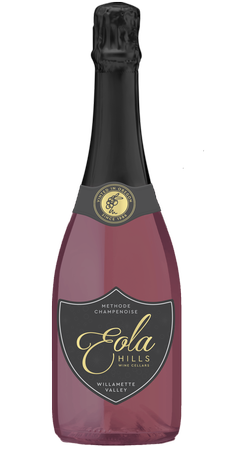 2021 Sparkling Marechal Foch
Evoking a playful curiosity from its rich glimmering ruby color, this Sparkling Marechal Foch delights all the way through the sipping experience. Our estate plantings of hybrid Marechal Foch benefit from the rich soils and cool windy temperatures at Legacy Estate Vineyard. Aromas of cherry and raspberry jump out of the glass. At first sip, delightfully frothy dark bubbles dance playfully and lead to cranberry and red vine candy characteristics. Although the wine highlights lots of red fruit, the finish is clean with a subtle creamy texture balanced with tart blackberry notes.
Take this unique and festive wine to holiday feasts as a delightful pairing with roasted meats and dressing or enjoy while raising a toast to friends.