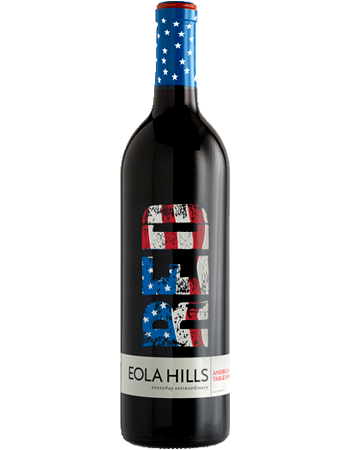 Patriot Red Blend
This bold and delicious red wine is a blend of Zinfandel, Sangiovese, Merlot and Pinot Noir from three states –Oregon, Washington and California. The wine opens with aromas of intense fruitiness that lead into a soft and smooth palate with flavors of red berry jam.

A portion of proceeds from each bottle of Patriot Red purchased goes towards supporting different 501c3 Nonprofits (announced on the Fourth of July each year) for veterans and first-responders.

Serving Wine & Serving A Cause:
On July 4, 2020, Eola Hills Wine Cellars announced a new partnership for our Eola Cares 2020-2021 Patriot Red Campaign. Team Rubicon, a veteran-led disaster relief nonprofit, will receive a portion of proceeds from our heritage winery's Patriot Red blend sales to support its mission of mobilizing veterans to continue their service by helping people prepare, respond and recover from disasters and humanitarian crises - including the current COVID19 pandemic. Read More about our partnership and Team Rubicon's good work around the world.
A percentage of sales benefits Team Rubicon - a veteran led disaster relief organization.